who am i ?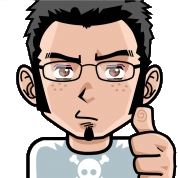 I am fascinated by life and technology and love to experiment with them. The results of my experiments are generally documented on this blog or in the SAP Community Network.
When I'm not busy writing blogs, gaming or creating my next best widget, I moderate the SAP MII, Enterprise Widgets or the Rich Internet Appliactions forum SCN .
I am also a SAP Mentor and that has got to do a lot with the title of this blog :)
snippet from my latest blog...
Review : Razer Sabertooth
I am primarily a PC / PS3 gamer, pretty much content with the keyboard and mouse and the Sixaxis / Move / Sharpshooter controllers for the PS3. Until a couple of years ago when I felt the need for ...read more...
posted on 29-Jul-2013.
© 2022 - 2023 Abesh Bhattacharjee | Design by Andreas Viklund